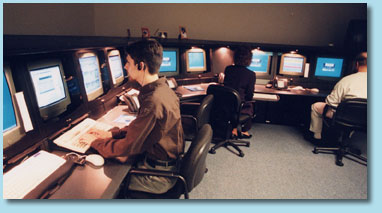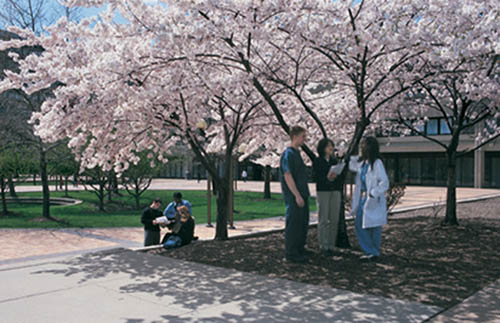 Welcome   to Education Management System (EMS) site
---
What  is EMS ?
The       Education Management System (EMS) is a curriculum management system all       medical school students are required to use within NJMS.  This system       is where you will view your course schedule, complete evaluations on a course,       peer, resident or faculty member, participate in a lottery for clinical  assignments, and access grades.
How  do I access EMS ?
This       application is accessible through the UMDNJ Portal. Go to: http://my.umdnj.edu/ Log in.  If you are logging         in for the first time, use the last four digits of your social security         number as the password.  The username is your user id, the letters         before the @umdnj.edu in your email address. Once logged in, click on the         Education Tab.  Then select Education Management system from either  the UMDNJ or NJMS channel.  No additional login is required.
| | | |
| --- | --- | --- |
| | | |
| 1st               and 2nd year students are required to complete evaluations at the               conclusion of exams or courses.  3rd and 4th year students               are required to complete evaluations at the end of the clerkship             rotation. | All               grades, component and final grades, are posted on-line. Grades are               often linked to evaluations so that students are required to complete             them before they can access their own grades. | The               lottery system randomly assigns each student to a clinical site               during a rotation. Students                 are asked to rank their preferences of site or preceptor which the               system factors in to produce assignments. |
| | Student             Directory | |
| The               Dean's letter, formally referred to as MSPE, is submitted on behalf               of a student for securing a position in a postgraduate training               program. The Dean who is the letter writer can work interactively             with the student to finalize the MSPE letter. | The               student directory is a search engine for all active students.              A simple profile is provided for students who wish to display their             info (Includes name, photo and email address). | Provide               anonymous evaluation results which are reviewed by course and clerkship               directors. Your perspective of the curriculum is valuable to the             administration and your feedback (good or bad) can improve a course. |
Posted on July 15th, 2013 by tssadmin